Developing the eight essential skills through Project Based Learning
The Skills Builder Partnership received a grant of £90,000 in the 2018/19 Edge Grant Fund for the further development of the Skills Builder approach to Problem Based Learning (PBL), focussing on primary school age children.
The Skills Builder Universal Framework enables and facilitates the embedding and development of eight essential skills through Project Based Learning. The eight essential skills are:
Listening
Speaking
Problem Solving
Creativity
Staying Positive
Aiming High
Leadership
Teamwork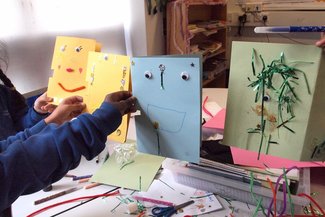 Each skill is broken down into 16 progressive steps
Each skill is broken down into 16 progressive steps allowing the framework to be used across a range of levels and age groups – from primary up to professional development in the workplace. Each step for every skill is supported by a range of resources and teacher training – both via the framework and in person from Skills Builder coaches.
This particular project focussed on using the Skills Builder Framework in primary school education and produced a suite of projects to be delivered in lesson time for year groups in Year 1 to Year 6 (ages 5 to 11); a set of fully resourced whole school Challenge Days – for use in KS1 and KS2; as well as a full programme of teacher training.
Starting the process of Making Education Relevant
The use of PBL resources in primary school starts the process of making education relevant, linking education to the real world and developing employer engagement at this early stage.
The framework not only provides resources and activities to develop essential and employability skills but also gives teachers a means to assess and track how these skills are being developed
"It's so interesting on days like these to see those in the class who are usually quieter or not as involved in team discussions. They are leading their teams and making decisions. It gives the confidence to show that side of their personality and skill-set."

Teacher, St Mary's Primary School, Start-up Success Challenge Day
"I had to use my Leadership skills to bring the team together. I made sure we put all our ideas into our design so no-one was left out."

Year 4 Student, Benthal Primary School, Brilliant Books Project
"A well-structured and really engaging range of activities. It really encouraged pupils to think about the skills they need to develop for the future."

Employee Volunteer, Highcross Leicester, Retail Revelations Project with Rushey Mead Primary School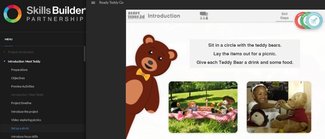 Find out more
To find out more about this project and the Skills Builder Universal Framework visit Skills Builder Partnership to check out the range of projects and challenge days on the Skills Builder Hub or contact Rosa Morgan-Baker.
You may be interested in…