School 21 is a pioneering 4 to 18 school in Stratford, East London, for children from all backgrounds, focused on teaching 21st-century skills to prepare their students for today's world. They believe that to prepare young people to succeed in school, work and life - education needs to be done differently.
School 21 aims to rebalance head (academic success), heart (character and well-being) and hand (generating ideas, problem solving, making a difference). They have developed a series of pedagogies and approaches that give students the chance to find their voice, develop deep knowledge and understanding, and create beautiful work that has real value beyond the classroom. They achieve this through interweaving three pedagogies into their curriculum: wellbeing, oracy, and project-based learning.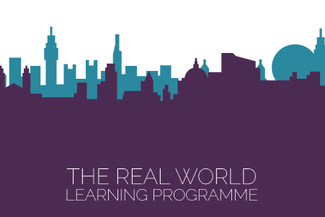 Real World Learning
Every student, starting in Year 10, is required to successfully complete a Real World Learning Project. Real World Learning Projects (RWLP) are School 21's take on work experience and provide both student and their host workplace with something that is more meaningful and authentic than traditional work experience. Students spend half a day a week in the workplace, for a term and a half, and are tasked with solving an authentic problem for a real organisation.