Project Based Learning (PBL) is a teaching method in which "students gain knowledge and skills by working for an extended period to investigate and respond to an authentic, engaging, and complex question, problem, or challenge."
In practice this means students work on a project over time – from a week up to a term – that engages them in solving a real-world problem or answering a complex question.
Students demonstrate their knowledge and skills by developing a public product or presentation for a real audience. As a result, students develop deep content knowledge as well as skills like critical thinking, creativity, collaboration, and communication in the context of doing an authentic, meaningful project. PBL unleashes a contagious, creative energy among students and teachers.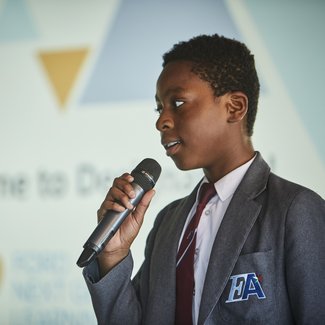 Resources
In partnership with our Edge Future Learning Leaders and Partners, we have developed a series of resources to bring Edge Future Learning to your classroom
Impact
PBL blends content mastery, meaningful work, and personal connection to create powerful learning experiences, in terms of both academic achievement and students' personal growth.
PBL has been shown to yield a number of benefits for students, ranging from deeper learning of academic content to stronger motivation to learn.
You can find more about the research behind PBL in our Evidence Base and see more examples of PBL at work in our Good Practice Library.
Quotes
"Studies show that project-based learning can increase retention of content and improve students' attitudes toward learning."

Strobel and van Barneveld, 2009