Real World Learning (RWL) involves intentionally designing the curriculum so it is relevant and contextualised, making learning meaningful and inspiring.
At the Edge Foundation we believe RWL involves bringing the curriculum to life as teachers, lecturers and students have opportunities to expand their knowledge and understanding of subjects outside of the classroom, and how they are used and applied in the 'real-world'.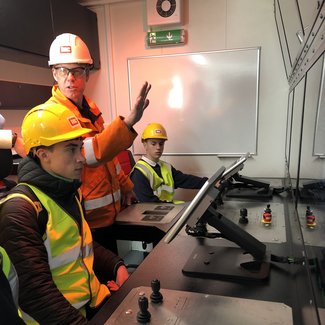 Core to RWL is connecting subject knowledge to real world learning experiences and problem solving in order to develop deeper understanding and hone essential skills. RWL can take many forms. Students may complete internships and work placements, while teachers and lecturers take part in an externship.
Teacher Externship
A teacher externship provides an opportunity to build deep and sustained relationships with employers, to develop richly scaffolded careers guidance within schools and help achieve Gatsby benchmark 4, which states: "All teachers should link curriculum learning to careers."
As part of the externship experience, teachers interact with a local employer, observe how their subject is used in business, and discuss different career pathways relevant to their subject. Teachers then return to school and plan a project linked to the curriculum, or develop curriculum-based resources, using the business they have visited as the context and setting. Their students complete the work or project within school, effectively enhancing their understanding of the relevance of the curriculum, developing their employability skills, and ultimately preparing them to make informed career choices and thrive in the workplace.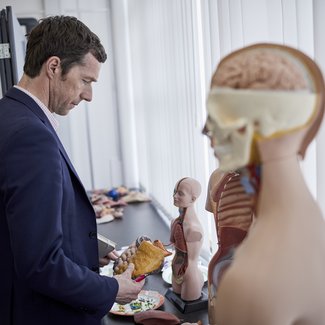 Impact
Edge Future Learning has found that this approach and initiative has had a positive and beneficial impact on both teachers and students.
95% of teachers agreed they gained a valuable insight into the world of work
90% of teachers agreed they will modify their classroom instruction to incorporate learning from the externship
91% of teachers agreed as a result of the experience they felt more confident offering careers advice to student
Quotes / Testimonials
Resources
In partnership with our Edge Future Learning Leaders and Partners, we have developed a series of resources to help bring RWL to your classroom.