The Barbican Centre received a grant of £39,089 in the 2017/18 Edge Grant Fund for their Careers Rewired project.
Careers Rewired helps young people find out more about the opportunities available to work in the creative sector. Three London schools were matched up with a creative professional and an employer from the creative or media sector with a remit to explore the 'fusion skills' needed for 21st century success. The schools collaborated with the employers and artists to design a series of in-school workshops exploring creative, technical, educational and emotional skills including teamwork, critical thinking, problem solving and communication.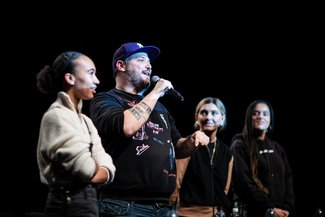 Students from each school also had the opportunity to visit their creative employer to see how these skills were used in the workplace and to find out more about the range of jobs and careers available.
The project culminated in a Pitch Event held in the Pit Theatre at the Barbican Centre which included a panel Q&A session where four young creative professionals talked about their careers in the creative sector, how they had found out about opportunities, who had helped them, what skills they needed and what challenges they had faced. Students from each of the schools then gave a presentation outlining the key skills that they had developed.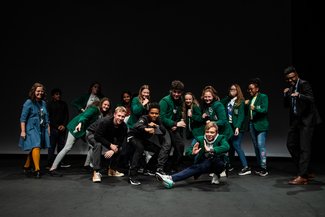 The 'careers re-wired' project was a brilliant experience for students, teachers and schools. The after-school workshops enabled students to learn and understand the main skills that employers would look for when hiring. Most importantly students were able to relate these with real life examples, as they visited an employer called mixcloud.com. I felt that the whole experience, from the exhibition to workshops and the final presentation; was able to widen my student's horizons, challenge stereotypes and raise aspirations. This was extremely valuable and special.

Teacher
I've learned multiple skills but the one I learned the most was from communication, where I gained a lot of confidence to speak out loud. What I enjoyed the most about this project was that I felt included and interested.

Sydney Russell, Student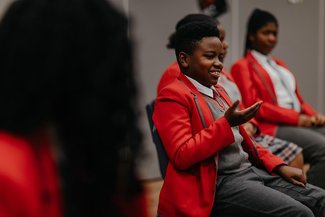 It is a project that asks how we can make education even more responsive, creative and relevant to the creative industries - with young people at its heart. I think collaborating with both educators and employees has widened my practice. It has allowed me to be a conduit - challenging me to facilitate a workshop that bridges the gap between the classroom and the work place.

Artist
You may be interested in…