'Why is it that everything you care about is worth precisely zero points in the IB?'
This was not strictly true.
I was sitting in the back of a 4x4 bumping along potholed Mumbai roads, engaged in a lively conversation with a colleague, an IB History teacher, about where our school priorities should lie.
Living in Mumbai in the early 2000's, as it embraced globalisation in all its complexity was exhilarating. The past and future combined to create a hyperreal present. Teaching IB Economics developed critical awareness but was it helping young people make sense of themselves in the world? My answer, and the source of my colleague's jibe, was the Community Leadership Programme I started. 130 students exploring their emotional selves and a social issue they cared about through weekly workshops and internships across 12 local NGOs across the city. Real world learning bridging across social worlds to build empathy, work collaboratively and develop relationships that for some are still strong twenty years later. Changemaker education in action.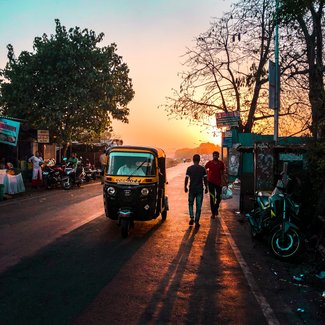 My journey as a 'changemaker educator' had started five years previously at UWC Atlantic where I taught IB and led the Community Education Partnership with students, integrating global citizenship into local schools. Students there taught me the power of education as a force for social change.
Fast forward to 2006, leading the Every Child Matters agenda at a new inner city Academy in Liverpool. Like Mumbai, a strong community meeting their own complex challenges with resilience and creativity. As the first Academy in Liverpool, it was an outlier that introduced a new educational approach to the city. These were halcyon days for curriculum and inclusion: partnership work with employers and community groups fed personal development and wellbeing; we developed and embedded Enterprise Gems to capture wider skills; we transformed life chances through real world learning and being proactive about community renewal.
The Academy had identified a gaping curriculum gap around creative and digital back in 2012 and the LEP had shared a need for digital entrepreneurs. I was the founding Principal of The Studio, Liverpool, from 2013-19, and we bravely forged new ground in Project Oriented Learning, Real World Learning and what I now appreciate as 'futures education'. The Futures Foundation defines this as helping students to think more critically and creatively about the future. This was embedded in the Studio which 'empowers young people to make a positive impact on the world through digital technology'. It was reinforced by being selected as an Ashoka Changemaker School in 2016, one of 15 in the UK and 250 worldwide.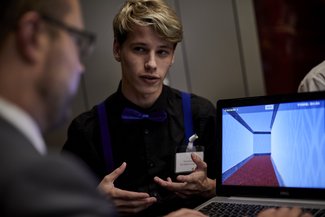 I took a deep dive into Changemaker Education as Director of Learning innovation at UWC Atlantic last year and now am thrilled to be part of the team at Edge Future Learning, embedded in the Ashoka Co-Lead team that is seeking to further Ashoka's vision for an Everyone a Changemaker world focusing initially on Greater Manchester. With young people at the heart of the co-lead team, this sits perfectly alongside Edge's vision to broaden and transform education, making it relevant to the twenty-first century.
We often hear that we want our young people to be prepared for the future. But how do we do this without intentionally taking a futures education approach that has changemaking at its heart?
The Ashoka Changemaker Educators Network meets monthly to extend our shared understanding of this new approach. We welcome like minded and curious allies, outliers and collaborators. If you are interested, please do get in touch.