06 December 2021 14:00 – 15:00
The average person in the UK will spend around a third of their lives at work, so making the connection between what makes us happy and what we do for a living has never been so relevant. In this session, Tim Tamashiro will explain the philosophy of Ikigai and how it can be used as a guide to fulfilling work.
Tim Tamashiro is the author of the Amazon #1 bestselling book, How To Ikigai. He's a speaker, singer and explorer. For a decade Tim hosted a nightly national jazz programme on Radio 2 for Canadian public broadcaster, CBC. He departed to study positive psychology, wellbeing and Ikigai (life's worth) with a yearlong "Ikigap year".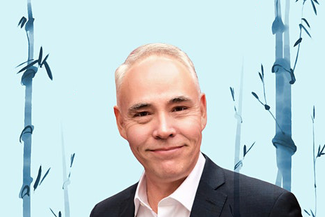 Ikigai is an ancient philosophy from Okinawa, Japan. It encourages all people to live your "life's worth". Studies show that the pillars of Ikigai support overall wellbeing. Each person has an ikigai that, once understood, will enhance daily life and personal fulfilment. Best of all, Ikigai is a map with four directions to follow:
Do what you love
Do what you're good at
Do what the world needs
Do what you can be rewarded for