The Barbican Centre, supported by a grant from the Edge Foundation, ran Careers Rewired, a project to introduce young people to the opportunities available to work in the creative sector.
The project matched young people and their schools with a creative professional and an employer in the creative or media sector to raise awareness of careers in this sector and how the school curriculum could enhance the employability skills needed.
The Barbican has produced a resource pack based on the project available to download from their website.
Have a look at Careers Rewired in action below!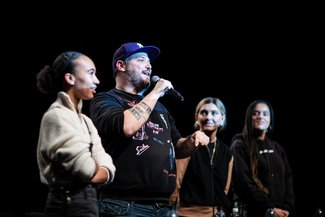 You may be interested in…