Andy Boer, Principal of the Edge Hotel School, said: "We are delighted with this outcome. Since its inception eight years ago, the Edge Hotel School has developed into a distinctive, professional yet personalised vocational educational community.
"We have always developed our future managers for the hospitality and events industry by fusing both academic and practical work based learning in our own commercial, four-star country house hotel, the Wivenhoe House.
"I'd like to think that this accolade demonstrates both high levels of approval of the 'industry engaged' and applied philosophy of our courses but also validates, from a student's perspective, the relevance and importance that practical facilities and experiential learning plays in providing students with a professional, well balanced and challenging education for our industry."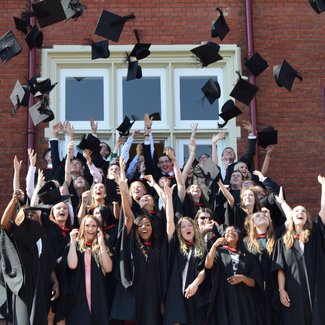 As the first hotel school of its kind in the UK, the Edge Hotel School, based at the University of Essex and supported by the Edge Foundation an independent education charity, delivers a unique experience for students with a strong emphasis on distinctive course delivery and sense of student community.
The NSS shows 100% of Edge Hotel School students are satisfied with their course and this also secures a top ranking in the subject area tourism, transport and travel.
The NSS results indicate a high level of satisfaction with the variety of course delivery, with 100% of students surveyed indicating they believed their course had allowed them to bring different ideas and topics together.
The survey results also highlight the strong level of engagement between staff and student, with 100% of students believing their lecturers explained their topics well, and 96% indicating the staff have made their subject areas interesting and were able to be contacted by students when needed.
Andy said: "This year's NSS results are a testament to the Edge Hotel School's focus of creating a tight-knit community of young hospitality professionals, and its fostering of a supportive network of staff, students and industry leaders."
You may be interested in…