On Wednesday 19th July, the #SaveOurSubjects campaign, including representatives from the Independent Society of Musicians (ISM), the Edge Foundation, NSEAD, Action for Children's Arts, the Sixth Form Colleges' Association and One Dance handed in a letter to the Department for Education for the Education Secretary, Gillian Keegan. The #SaveOurSubjects campaign calls on the government to review and reform school accountability measures including Progress 8.
The #SaveOurSubjects campaign was formed to raise awareness of the dramatic fall in numbers of pupils taking arts and technology GCSE and A-Levels and has a growing number of supporting organisations, including: the NEU and NASUWT teaching unions, Best for Britain, English National Opera, Creative UK and Parentkind.
The #SaveOurSubjects open letter, which has gained the support of those who work in the creative industries, parents, teachers and more, calls on the Department of Education to:
Review the impact of accountability measures (the EBacc and Progress 8) on arts and technology subjects
Reform the Progress 8 accountability measure, giving pupils more freedom of choice at GCSE
Deliver the Arts Premium promised in the Conservatives' 2019 election manifesto 
High-profile signatories include: classical music luminaries Alice Coote, Ian Bostridge, Julius Drake, Mark Elder, Gerald Finley, Jeremy Huw Williams, Mark Padmore and Nicky Spence; broadcasters Petroc Trelawney and Sean Rafferty; Baroness Sue Nye and Sir Christopher Frayling, plus the general secretaries of the National Education Union, Mary Bousted and Kevin Courtney, as well as chief executives of a wide range of arts organisations and subject associations.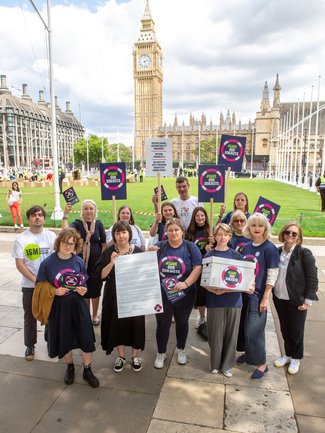 The campaign identifies the detrimental impact of the Progress 8 accountability measure which is used for school league tables and is heavily weighted towards the pool of EBacc subjects. The EBacc excludes all art and technology subjects.
The impact of accountability measures on art and technology subjects is clear. Since 2010 there has been a cumulative fall of 40% in GCSE entries in creative and technical subjects and a 23% drop in teachers of these subjects between 2010 and 2021. #SaveOurSubjects warns that access to arts and technology subjects are being limited to students who can afford to study them privately and wants to address this inequity.
The letter hand-in comes as the Labour Party announced it would reform Progress 8 if in government to ensure students can
"enjoy music, sport, art, drama, and develop the knowledge and skills they need to thrive throughout life".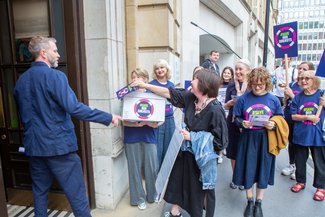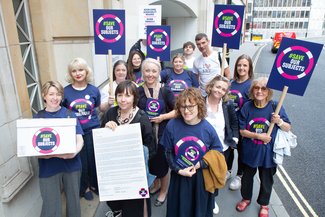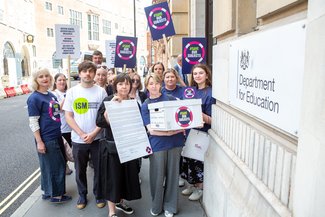 Commenting on the campaign, ISM Chief Executive Deborah Annetts said
"The rate at which arts subjects are disappearing from our schools is both staggering and frightening. The support for our letter to Gillian Keegan clearly demonstrates the level of concern.

"ISM research and plenty more has shown that the reasons behind this are largely due to the EBacc and Progress 8 accountability measures. Students deserve to be taught a truly broad and balanced curriculum that gives them the skills for the 21st-century workplace.

That's why the Secretary of State should read the letter we have delivered today carefully, listen to our campaign, reform Progress 8 and provide the Arts Premium that it promised.

There is a growing list of individuals and organisations who wish to see government take action, including former Conservative Education Secretary Lord Kenneth Baker, who has called for reform."
Edge Chief Executive, Alice Barnard said,
"Edge has long been calling for a broader and more balanced curriculum that develops the skills young people need to become well-rounded individuals and productive members of society. But this is not just an economic imperative. The arts and creative subjects have the potential to positively impact mental health and wellbeing, as well as providing young people with sense of purpose. A broad curriculum is the best to develop well-rounded learners, to unlock opportunity for young people and to create a more equitable society all round."