Institution Information
XP School, Doncaster
Free School, now part of a MAT including XP East, primary schools and XP Gateshead
Serves 350 11-18 year olds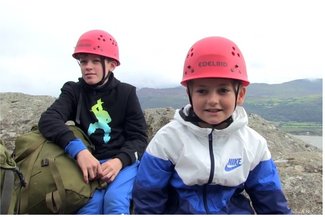 Practices Identified
Curriculum is taught through cross-curricular expeditions focused on either STEAM or humanities.
Each expedition has a clear driving question and public end product.
Advanced pastoral system called Crew - small groups of students paired with the same staff member throughout the school.
XP School opened in Doncaster in 2014 as the first Expeditionary Learning school in the UK. The work of XP Trust has now grown to include two secondary and four primary schools in Doncaster, with a new secondary free school opening in Gateshead in 2022.
At the heart of XP's model is Crew – on arrival their students spend their first week away in the Brecon Beacons (reflecting the connection between Expeditionary Learning and Outward Bound), working in a small crew of students matched with one member of staff. That group remains together and meets at the start of every day, acting as an intense form of pastoral and peer support. Find out more in this film.
The curriculum is delivered through a series of inter-disciplinary expeditions that bring together subjects across either STEAM or Humanities. Teachers work in teams, acting as coaches and guides as students work in teams to answer a complex 'driving question' linked to issues from the real world - from the environment to migration. Each expedition ends with a public product – such as a presentation, exhibition or book. Find out more in this film.
XP has been rated outstanding by Ofsted. They feature in this case study report by NFER and Edge and are one of our Edge Future Learning Leaders.