On the 23rd of May, Edge hosted a thought-provoking webinar that sought to present an alternative to the English Baccalaureate (Ebacc) currently in place in England. It featured Dame Alison Peacock assuming the role of a new Minister for Schools. Three 'experts': Professor Bill Lucas (Centre for Real-World Learning), Steve Willshaw (Chair, National Baccalaureate Trust for England) and Rosie Clayton (Head of Rethinking Assessment), presented visions of a future curriculum and assessment system that incorporates good practice from established international models.
The strengths of these three sessions showcased what is possible in countries like Singapore, Canada, Australia, China and India, where governments have embraced a knowledge and skills-based approach to curriculum development. Professor Bill Lucas rightly stressed that collaboration and student agency are vital. Young people must lead their learning with "a prominent role on the bridge, not just in the engine room."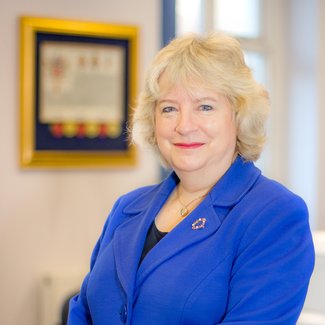 Surprisingly, though, no reference was made by these presenters to the established good practice much closer to home in the UK nations. The Welsh Skills Certificate is a curriculum that co-exists alongside the current National Curriculum, as does the CCEA in Northern Ireland. It was Tom Richmond (Director, EDSK) who highlighted these as important options to consider should the UK genuinely be seeking to replace the current curriculum with a National Baccalaureate qualification.
We also heard from Richard Markham (Chief Executive, IBSCA), who discussed the International Baccalaureate (IB) for 3-19-year-olds, a highly portable qualification with a widely-respected track record in over 150 countries, including the UK.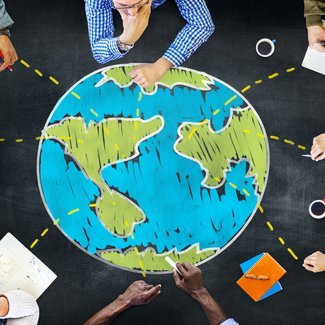 The four elements of the IB constitute international-mindedness (promoting global engagement and multilingualism); attitudes to learning (ATL) from the age of 3 (problem-solving, critical thinking and cognitive skills, developing iterative learners through continuous assessment and a digital learner profile); a broad connected curriculum (using interdisciplinary learning, multimodal assessment with e-assessments), and teaching approaches that follow a project-based and an inquiry-action-reflection model. Richard gave the example of a Kent school using the theory of knowledge (a core element of the diploma, where learners are required to apply their combined subject knowledge; in this case, in space exploration, design and science) through a project. The IB Diploma also offers academic and vocational pathways. The IBCP (career-related programme) is popular in UK schools and is accepted by universities in line with BTEC Level 3 courses, offering engineering, art and design, business and sports.
Rethinking Assessment, a broad alliance of UK and international organisations, aims to transform the educational experience through assessment reform. It advocates for subject-based, technical, applied, and interdisciplinary learning with learners taking exams only when they are ready. When considering novel assessment approaches, Rosie Clayton stressed the importance of a progression framework based on the PISA creative thinking test. She shared good examples of alternative assessment currently being piloted in around 50 UK schools. Examples of the learner skills and competencies she said could be assessed this way were oracy and an interdisciplinary project-based qualification (EPQ/HPQ). Ultimately, this would result in a digital learner profile capturing learners' current and future achievements. The examples shared looked promising. It will be interesting to see how the outcomes from the RA's pilots provide continuity and consistency from early years to primary and secondary.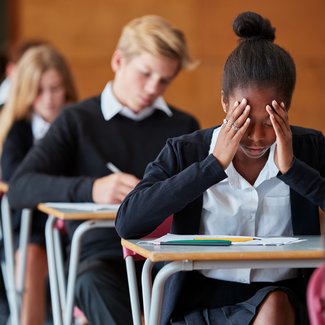 Established in 2015, Steve Wilshaw explained how the National Baccalaureate Trust promotes six core principles: inclusion, aspiration, challenge, breadth, balance, and coherence. The secondary curriculum they propose would deliver on core learning subjects (taken from the existing curriculum), a personal project (such as an EBQ or HPQ) and a personal development programme to cultivate real-world skills. This model is a significant improvement on the current EBacc – a purely academic curriculum with little real-world relevance. However, there did not appear to be any reference to vocational, technical, applied pathways, or qualifications for young people who wish to pursue these. I was left wondering how the proposed National Baccalaureate aims to prepare young people to make the transition to FE colleges, apprenticeships and UTCs; all of which currently provide these skills-based routes and qualifications.
The complexities and potential opportunities of a new curriculum and qualification structure within a UK National Baccalaureate need further exploration. Tom Richmond identified three core considerations in this area, the first of which was priority planning. Considering the current critical shortage of teachers; the reality of recruiting maths, science and languages teachers from overseas; and the impact on the teaching profession in terms of training for curriculum and assessment implementation, Tom questioned the viability of a new baccalaureate in the near future.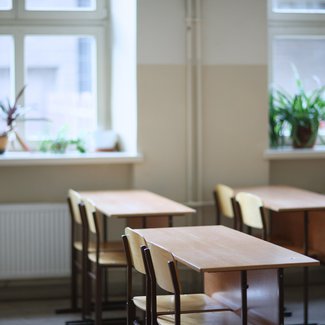 Secondly, he highlighted that post-pandemic 'catch-up learning' – with children missing at least 50% of classes and more than 100,000 'ghost children' still missing school – would make it a huge challenge to introduce a new learning model. My view is that it could present a fresh start for many children. The caveat is that it is modelled appropriately, with these 'missing' children's needs in mind, especially as many of them have special needs and disabilities.
Thirdly, Tom observed that schools might resist changes to A-levels and GCSEs. Despite their imperfections, these qualifications are seen to provide stability. But it is worth acknowledging that A-levels, GCSEs, IGCSEs, BTECs, T-levels and IB are recognised as credit-worthy qualifications for entry to universities worldwide. Therefore, any new curriculum would most likely need to ensure qualification continuity to retain credibility within the HE and the schools' sector.
The overall takeaway was the need to consult with major stakeholders to ensure a new curriculum is genuinely driven by all children's needs, and that this is implemented within a feasible timeframe. New curriculums and assessment systems would require buy-in from parents and young people. The devil is in the detail, and the webinar left me wondering how a new curriculum, alongside alternative assessment, could be implemented. Rather like Johari's Window, these initiatives must consider the known and unknown challenges that exist. It's a brave new world and an exciting time in education, with immense possibilities ahead. Edge certainly whetted appetites with this session and, hopefully, the next one can focus on the practicalities of turning these visions into reality.
Meena Wood is an international speaker, trainer, author and leadership coach. She is also a former HMI Ofsted, Local Authority Adviser, Principal of an Adult College and Principal of a Secondary Academy and co-authored the popular book, 'Secondary Curriculum Transformed; Enabling All to Achieve' (Routledge).