On July 5, in collaboration with the Foundation for Education Development, Edge was thrilled to host a rare gem of a panel discussion with three former Permanent Secretaries from the Department for Education. Chaired by the BBC's education editor Branwen Jeffreys, we welcomed Sir David Normington, Lord Michael Bichard and Jonathan Slater. All reflected on past education policy, what's worked, what we can learn and where the future might lead.
Past policymaking successes and failures
The discussion began with an exploration of past policy successes and failures. Asked to name their idea of the most successful policies, Sir David Normington chose the London Challenge (designed to create a step change in the performance of London's secondary schools in the 2000s). Lord Bichard selected the well-known Sure Start scheme (aimed at giving children the best start in life through improved local services), while Jonathan Slater named the more recent Opportunity Areas policy, aimed at improving social mobility through education.
Despite some differences, the panel identified some striking shared features between these three policies – a tightness of objectives and a place-based approach. The panel agreed that focused policies demonstrating strong leadership and local ambition are often the most successful. Sure Start was also a prime example of inter-departmental collaboration, something that is often difficult to achieve across central government. "Cross-departmental working is not the instinctive reaction of most departments," Lord Bichard explained. "The system incentivises silo working. It's a great shame."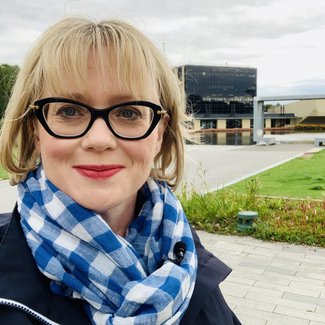 What does good education policymaking look like?
The discussion soon progressed to the ingredients of effective policymaking and delivery. Sir David Normington summed up the consensus well: "Policy must be implementable and deliverable. Time must be spent understanding how policies will be delivered on the ground and assessing levels of support and resistance. Without this, you will greatly reduce the chances of its success." He also noted the importance of getting school leaders on-side, piloting and scaling up, and if possible, co-developing policy with the broader education system. Jonathan Slater agreed. He reflected that the best policies involve partnership between teachers and the government but that ministers rarely consider themselves teachers' allies.
"Structural reorganisation is often seen as easier than supporting teachers on the ground," he said. "The reason the DfE is disconnected from the frontline is because teachers aren't civil servants. Nor should they be. But this also means they aren't in the room when policy is being formed."
Finally, Lord Bichard outlined the need to balance evidence-based approaches with reasonable judgement. Policy should be "evidence-based to a point, but there's a point beyond which you can go no further. Policymaking is not a science – decisions need to be made." Nevertheless, he did note that better management information should be integrated from the start, allowing ministers to determine if a policy is working. This can inform future expansion and allow them to pull the plug on pilots, if necessary.
Short-termism vs. long-term planning
As the discussion turned to successful implementation of long-term policies, the panellists were unafraid to assess the status quo. All acknowledged that a degree of short-termism is essential for politicians, and that this aligns well with the desire of many stakeholders to address issues 'right now'.
However, Sir David Normington pointed out that short-termism conflicts with reality, which is that real change requires a 20-year vision or more. Returning to place-based approaches, he suggested that "striking the balance between national leadership and local sustainability is the key debate for long-term policy." Jonathan Slater also reflected that "teachers don't want to be told what to teach, but how to think about the whole child. Organising services to help the children most in need is much better managed locally."
Visions for the future
So what did each of the experts envision for the future? Sir David Normington highlighted the need to prioritise vocational and technical education, improving parity of esteem and ensuring everyone finds the right opportunities. He also highlighted the need to invest in 0-5-year-olds, calling the dismantling of Sure Start "one of the most shameful things" as it was a "near perfect" policy. Finally, he wants every family to access high-performing secondary education in their area, eliminating the need to move home or enter private education.
Meanwhile, Lord Bichard drove home the issue of equality and inclusion. He insisted that "we should have policy that is proofed against discrimination to aid social mobility and equality," including equality at a governance level, not just for students. Like Sir David Normington, he envisioned a future where further education is no longer pitted against higher education.
However, Jonathan Slater summarised the overall thinking well, as well as hopes for the future, concluding that:
"An obsession with academic excellence is why England is one of the least productive countries in the OECD. And at some point, there will be a politician brave enough to say that. Hopefully they will be the Prime Minister."
These tasters from the debate offer just a hint of the golden insights we obtained from those who have worked at the heart of education policy across numerous governments. Watch the full discussion here.