The government's much vaunted target of three million apprentices by 2020 is not only unachievable, but is promoting a culture of 'quantity ahead of quality', says the Edge Foundation's report, Our Plan for Apprenticeships, published today (2 March 2019).
Calling for a renewed focus on young people with apprenticeship preparation from age 14, the charity says almost half of apprenticeship starts are by those over the age of 25 and two-thirds are existing employees whose jobs have been converted into apprenticeships. Some workers have been unaware they were even on an apprenticeship. 
Edge is proposing that full funding should only be given for apprentices aged 16-24 or who are entirely new to a job role.  A third of apprenticeships are not completed, says the report, meaning that even if the government met its target of 3 million starts, there would only be just 2 million completions.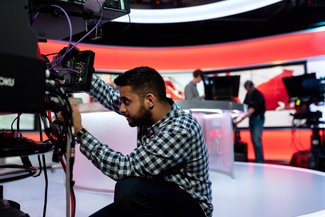 'As the apprenticeship levy approaches its second birthday, it's timely to see how effective the government's reforms have been in providing opportunities for young people, bridging skills gaps and creating a high quality apprenticeship programme.  

'Disappointingly we find the government's fixation on numbers has led to a proliferation of providers, questionable quality, employers focusing on recouping their levy and a third of apprenticeships uncompleted. We need to take a holistic approach and create a culture from the classroom to the boardroom which recognises that quality apprenticeships are not only a route into a successful career, but a critical part of any business strategy for employers who want to ensure they have a well-skilled talent pipeline.'  

Alice Barnard, Chief Executive, Edge Foundation
'Businesses would attract more and better prepared young apprentices if they could offset the levy against employability programmes like ours. Career Ready students are increasingly choosing apprenticeships over university and doing them in the same business or sector where they have done a summer internship in the sixth form.'

Anne Spackman, Chief Executive, Career Ready
Key points from the report:
The perception that apprenticeships are for young people is at odds with reality. Almost 50% of apprenticeship starts are by those over 25 and two thirds are 'conversions' from other jobs.
The apprenticeship programme should be re-focused on 16-24 year olds and those who are new to their sector and occupation. 
A third of apprenticeships are not completed. Mentoring should be included as a proven intervention to increase success rates. Quality must be the prime driver of the programme, not quantity.
Schools should promote apprenticeships as an equal route to success as university. They need to move away from the EBacc towards a broad and balanced curriculum including technical and creative subjects, equipping students with the skills to take them into quality apprenticeships and successful careers. 
We should bring back Young Apprenticeships at age 14-16 and adopt the Scottish Foundation Apprenticeships model in England for those aged 16-18. Employers should be able to spend a small proportion of their levy pot on pre-apprenticeship activities such as paid internships to support this.
Apprenticeship training should be broader and include transferable meta-skills.
The apprenticeship programme has been designed with large firms in mind. We need to rebalance the programme making it easier and less bureaucratic for small businesses.
Degree apprenticeships should be significantly expanded; higher education institutions should integrate more project based learning and employer engagement into their provision.
You may be interested in…