Rethinking Leadership
In January 2023 a small, committed group of education and system leaders came together because they saw a significant gap in the current offer of school leadership development.  They were also concerned about teacher and leader burnout and our current recruitment crises. Rethinking Leadership is about a broader approach to leadership development that connects leaders with their purpose, their agency and their influence so they are better equipped to lead change and contribute to a complex world.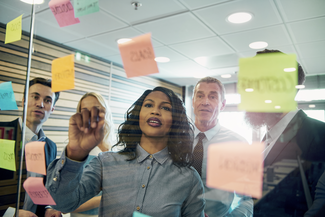 The group stands for leadership development from the inside out that starts with the human 'being' rather than the human 'doing'; that attends to development of the 'self' so that 'schools' and the wider 'system' can improve; that recognises every educator is a leader shaping the system to meet the needs of our time.
Rethinking Leadership is about a more nuanced approach to leadership development that supports a more relevant, responsive and resilient education system. Over time the group wants to make the case for this and to build an evidence base of practice with leaders who see the value and impact of improving their schools in this way.
They have started to scope some of the signature practices that might define this complementary approach:
Through Big Education's Big Leadership Adventure here. 
Through the New Capabilities for a New World Programme (see below).
Please register your interest here to stay in touch and be part of the conversation.
Big Leadership Adventure
The Big Leadership Adventure is for education leaders at all stages of their career and in all education organisations. The two year programme explores a more expansive and holistic approach to leading education, focusing on Head, Heart and Hand in equal measure.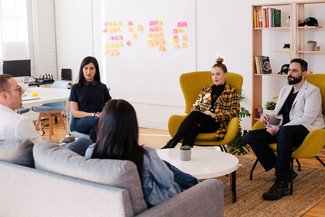 Big Leadership Adventure supports education leaders from across the sector, both within and beyond schools, to collaboratively tackle the "wicked" problems that schools and communities face, exploring and designing innovative solutions with like-minded colleagues. Leaders develop a deep understanding of their own values and beliefs about education, and use design thinking methodologies to plan for organisation and system level change.
Leaders on the programme join a community working for system change, which endures beyond the lifetime of the programme through an alumni network.
New Capabilities for a New World
New Capabilities for a New World is a leadership development journey for school leaders with specific strategic outcomes.  A pilot programme focused on strategies for student engagement through careers and personal development.  This was shaped by the priorities of partners including international NGO Ashoka, The Careers and Enterprise Company (CEC), The Edge Foundation and the Greater Manchester Combined Authority (GMCA) Skills Team.
The learning that emerged is being integrated into careers practice by GMCA and the CEC.  The resulting framework, informed by Ashoka's work on 'changemaking', is an approach to leadership development that can be applied to a range of settings and strategic scenarios. Core to this framework is the principle that leadership development is about developing 'self' as we improve 'schools' and the wider 'system'.  Integrating these approaches can unlock latent potential as leaders and teams develop capacities and conditions to step back and pause with awareness; make meaning from a new level of understanding and lead change in new ways.
You can read more about this in the blog here and in this practice report below. If you would like to learn more or apply this approach to your setting please do get in touch: s.mcinerney@worc.ac.uk