It is right that government are consulting on the large number of post-16 qualifications and we broadly support government's overall ambition to provide high quality routes for learners. The ambition that qualifications should reflect the key principles of purpose, necessity, quality and progression is particularly sensible and receives our support.
However, for a long time, policies have reinforced the binary routes between academic and vocational studies, and we feel strongly that young people should be able to combine academic and vocational education. So, this reform should not be about restricting choice, rather students should be made aware of the breadth of learning opportunities available to them post-16, enabling them to expand their horizons rather than restricting their options between a binary choice of T levels versus A levels.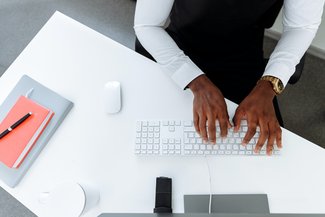 Our major concern is that the current proposal risks undermining the overall ambition to streamline post-16 offers and improve quality because the 'overlap criterion' means many current standalone qualifications are at risk, regardless of their quality, take-up or support for progression. This will have knock-on implications for related Government policy priorities and reform initiatives in at least four key related areas, namely:
Supporting employers to get the skills they need in a strong, balanced economy
Ensuring vocational and academic routes are presented as equally valuable routes towards success 
Fostering informed and localised student and school choice; and
Ensuring T-levels become a prestigious route of choice.
Instead, we recommend that Government hold all qualifications to the same high standards of the four 'key principles' [Purpose; Necessity; Quality; Progression] drawing on high quality insights about labour market relevance and other factors to remove funding on a case-by-case basis rather than with sweeping and simplistic rules. We want to avoid removing qualifications that have previously worked for many learners in the past.
Below we outline a modified approach which could better meet Government's ambitions. Read the document below for further detail behind each recommendation.
Recommendation 1
The overlap criterion should be removed as this risks removing some qualifications which are already achieving strong labour market outcomes and support from employers. Instead, there should be a renewed emphasis on the four key principles to assess qualification suitability on a case-by-case basis.
Recommendation 2
Place weight on both employer perspectives and labour market outcomes in assessing qualification suitability
Recommendation 3
Avoid reinforcing the binary choice between academic and technical routes
Recommendation 4
Alongside this, we need to see enhanced investment in careers education and guidance
You may be interested in…