This Spending Review saw much rhetoric around "world class public services" and investing in a "high wage, high skilled economy". While we're pleased to see the Government's increased funding commitment to education at the Spending Review, there are gaps that must be addressed. Firstly, while £3.8 billion for a skills revolution is welcome, we also need to see more support for Level 2. Secondly, while a £2.7 billion increase for apprenticeships is needed, this must be more carefully targeted towards 16-24 year olds and pre-apprenticeship programmes. And finally, while support for T-levels is welcome – we cannot simply create a binary system that forces learners to choose between academic and vocational. Instead, let's #protectstudentchoice by safeguarding valued standalone vocational qualifications. We need to see a bolder long term vision that turns rhetoric into tangible action.

Alice Barnard, Chief Executive, Edge Foundation
The Government have announced £1.6bn for 16-19 education with a portion of this being spent on T-levels. Whilst T-levels are a suitable option for some students, we cannot allow other applied general qualifications to be scrapped in place for an untried and untested qualification. Students should be offered breadth and we are supporting the #ProtectStudentChoice campaign urging government not to defund valuable qualifications such as BTECs.
We welcome the commitment to the National Skills Fund and the £3.8bn to stimulate a "skills revolution". While this investment and the lifetime skills guarantee is welcome – growing high skills cannot come at the expense of basic skills and many adults are excluded from the current Level 3 lifetime skills offer. We need to unlock talent across the skills pipeline and urge Government to look seriously at a similar free entitlement for a first full Level 2, which we have called for previously.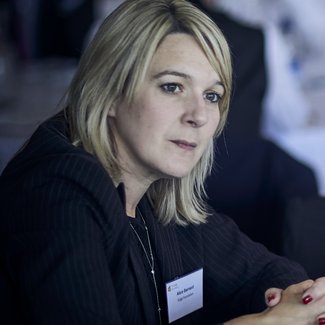 We are pleased to see apprenticeship funding increase by £170 million to £2.7 billion in 2024/25. However, this funding needs to be targeted towards those who need it most – including towards 16-24 year olds; increased support for SMEs taking on apprentices; and, additional funding and support for pre-apprenticeship programmes. This is something we called for in our Spending Review representation to HM Treasury.
We welcome the additional £4.7bn by 2024-25 of schools funding, however, we need to see targeted support for the Further Education (FE) sector which has faced a decade of austerity. The sector needs sustained additional funding to ensure future affordability, to enable longer term planning and to support FE teachers recruitment and retention to prevent a staffing crisis.
We support the additional education Covid-recovery funding that takes the Government's total support package to just under £5bn. However, this funding still falls short of the recommendations from the former catch-up tsar, Sir Kevan Collins, and education unions. Additionally, we are still calling for a significant increase in the Pupil Premium ensure that funding is able to support the disadvantaged children and young people who need it most.
You may be interested in…